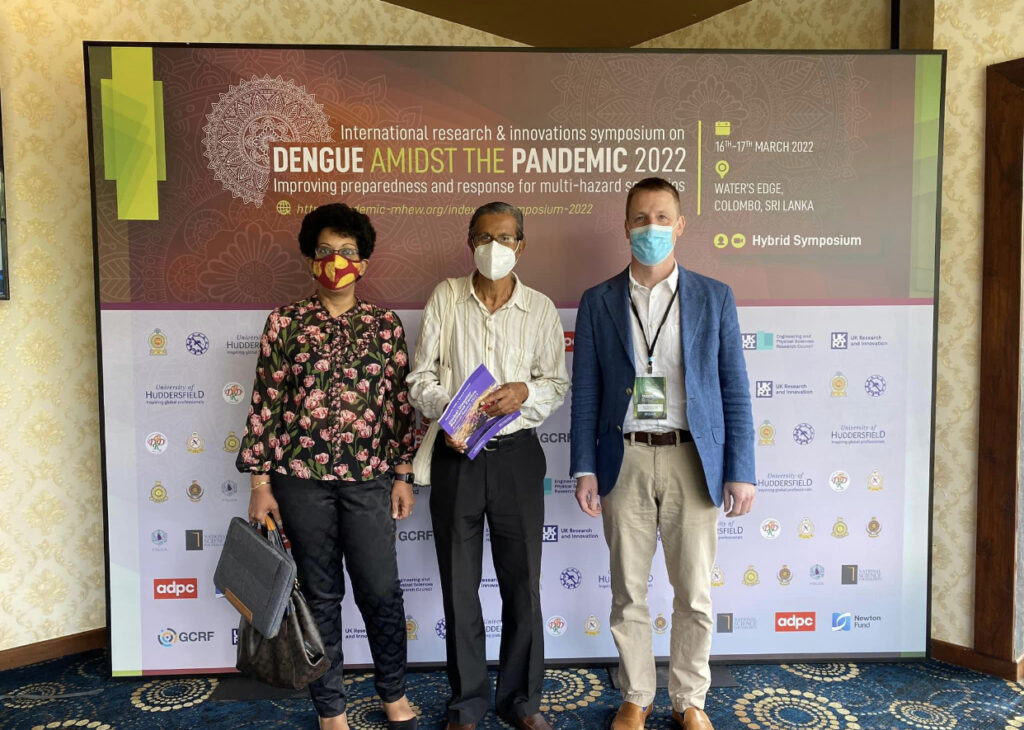 Professor Richard Haigh chaired a panel discussion on 'Tackling the complexity and interdependencies of systemic disaster risk'. The panel discussion considered how current approaches to disaster risk reduction are being challenged in a world of more frequent and compounding hazards. For example, this might include a tsunami threat during a pandemic, which may challenge typical governance, early warning and preparedness arrangements that have been established for a single hazard event. As the population and economy continue to grow, increasing exposure is creating complex interdependencies that are leading to more systemic vulnerabilities. Cascading impacts, of the type we have experienced during the pandemic, are often poorly understood and somewhat unpredictable in terms of cause and effect. They are also transboundary and global in nature, challenging our decision makers as they don't fit easily into existing administrative or sectoral structures. The pandemic has also exposed existing vulnerabilities, including weaknesses in existing healthcare and support structures, but also disproportionately affecting the poorest members of our communities. Underlying drivers of disaster risk have been exposed, including human rights, poverty, inequality and global supply chains.
The session considered: What are the challenges associated with this emerging and complex disaster risk landscape? How can we better organise our institutions and society to tackle the complexity and interdependencies of systemic disaster risk?
The panel included Dr Mahendra Arnold, Deputy Director General, Public Health Services, Ministry of Health Sri Lanka, Prof Rangika Halwathura, University of Moratuwa, Sri Lanka and Ms Naduni Jayasinghe, University of Colombo, Sri Lanka. The panel provided a rich discussion around the challenges associated with an emerging and increasing complex disaster risk landscape. It also explored some of the experiences and approaches that can be used to strengthen disaster risk governance and tackle this complexity.