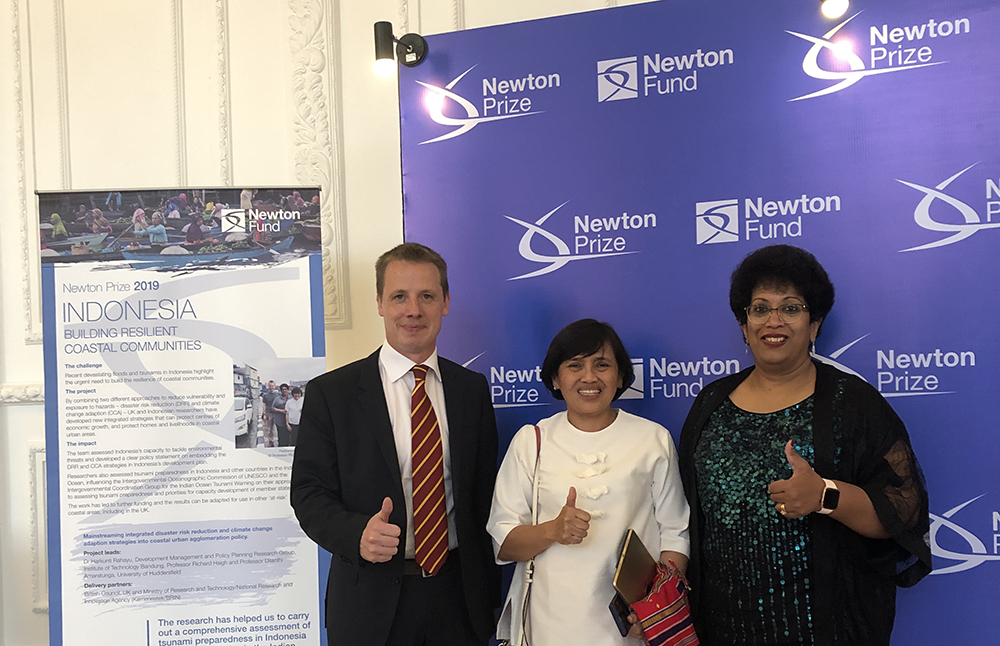 This project is supported by the 2019 Newton Prize for Indonesia grant AAM002715, under the UK Newton Fund.

The Newton Prize was launched in 2016 to recognise the excellent research and innovation the Newton Fund has invested in since its launch in 2014. It celebrates the best partnerships between the UK and Newton Fund countries, and encourages new international collaborations to address some of the world's most pressing challenges.

The Newton Fund builds outstanding research and innovation partnerships with select countries in Africa, Asia and Latin America to support economic development and social welfare, tackle global challenges and develop talent and careers. The fund is managed by the UK's Department for Business, Energy and Industrial Strategy (BEIS), and delivered by UK and international partners. UK investment is matched by investment and resources from partner countries.