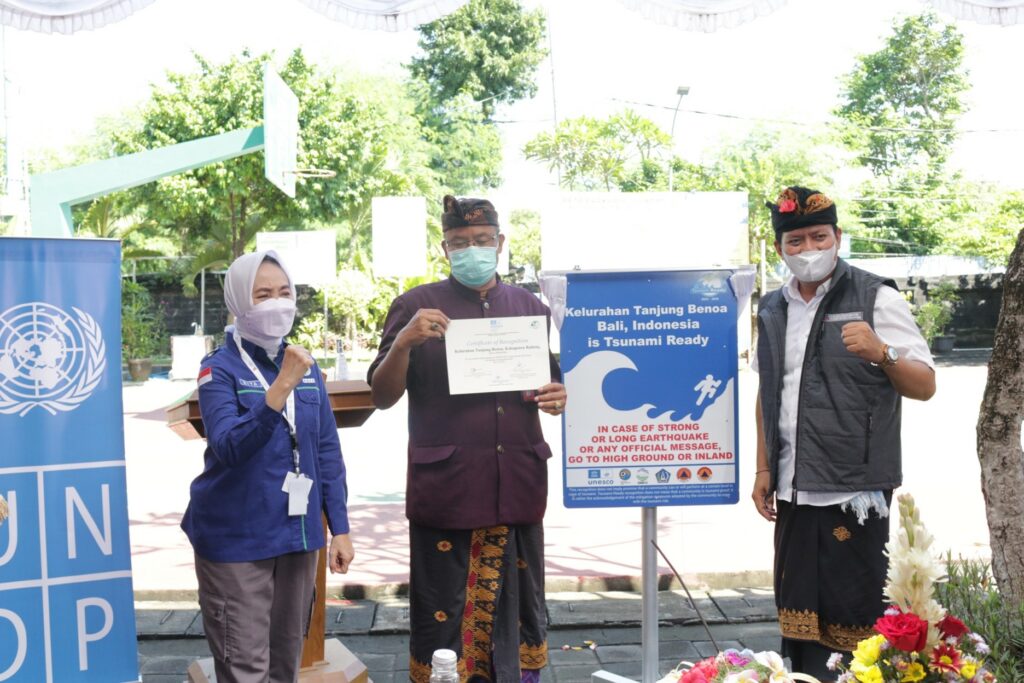 On 28 May 2022 Tanjung Benoa Village, the focus of the project's fieldwork in Bali, received UNESCO IOC Tsunami Ready recognition during the Global Platform for Disaster Risk Reduction 2022, held in May. The village became the first Tsunami Ready community in Indonesia.
The Tsunami Ready program seeks to build resilient communities through awareness and preparedness strategies that will protect life, livelihoods, and property from tsunamis in different regions. The main goal of the program is to improve coastal community preparedness for tsunamis and to minimize the loss of life, livelihoods, and property. This is achieved through a collaborative effort to meet a standard level of tsunami preparedness through the fulfilment of a set of established indicators. The Tsunami Ready program is implemented as a voluntary, performance-based community recognition program that promotes an understanding of the concept of readiness as an active collaboration among national and local warning and emergency management agencies and government authorities, scientists, community leaders, and the public.
The implementation of Tsunami Ready in Tanjung Benoa has involved the collaboration of various stakeholders among BMKG, Disaster Management Agency (BPBD) of Bali Province and Badung District, schools, and hotels that have prepared vertical tsunami evacuation sites, ready to be used by guests and residents.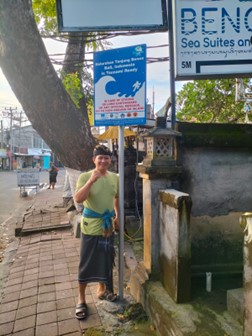 As the first recognized Tsunami Ready Community in Indonesia and the third in the world after Venkratrainur and Noliasahi in India, the Vice Governor of Bali expects Kelurahan Tanjung Benoa to be a good example for other tsunami prone communities in Indonesia.
The ceremony was inaugurated by Mr. Mohamed Djelid – Director of UNESCO Jakarta Office, Ms Amina J. Mohammed – UN Deputy Secretary General and Ms Mami Mizutori – Special Representative of the Secretary General for DRR and UN Office for DRR.
In his inauguration remarks, Director Djelid conveyed that the UNESCO-IOC recognition was given based on the achievement of Tanjung Benoa's community in meeting the standards of 12 Tsunami Ready indicators to evaluate and mitigate the risk of tsunamis, as well as to cope with it. Dr I Wayan Deddy Sumantra, the Chief of Tanjung Benoa Village, and who has collaborated closely with the research team, received the recognition on behalf of the village.